What draws someone to a career in Medical Communications? And once they're part of our team, what gets them out of bed in the morning? We asked a some of our newest team members why med comms, why Sciterion, and what wisdom they would pass on to someone else just starting out in our industry.
Meet some of our recent graduates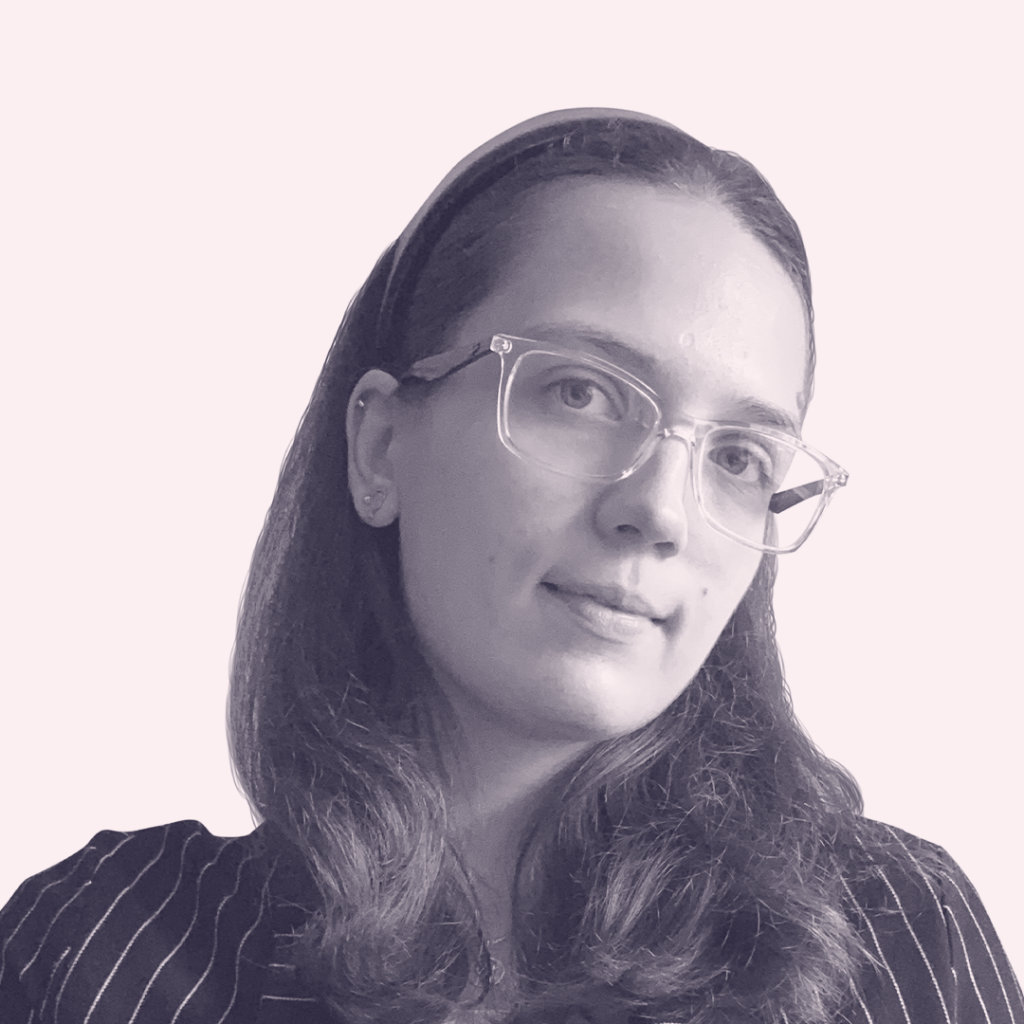 What drew you to a career in medical communications?
Tamara: I didn't want to go into medicine, but as I progressed at university, the thought of doing something worthwhile that would improve patient lives became important. This recipe for my dream job was completed by my love for writing and science, as well as the desire to have a job where every day brought something new.
Naveen: After graduating, I was drawn to the idea of being able to take part in creating scientific content that could advance knowledge and improve patient care over time. So, I found that this role really aligned with my interests.
Sarah: When finishing my Master's degree in research I was left with a hard decision – to commit to a 3-year PhD, or to look at other avenues. When researching graduate medical jobs, medical communications popped up and I was instantly drawn to the mixture of science and creativity – delivering relevant clinical data in a meaningful and authentic way. I was attracted to client services specifically by the idea that no two days are the same, with a fast-paced environment where you are constantly learning and developing.
Abbie: After I finished my Master's in clinical research, I knew that I wanted a job that was not confined to a laboratory setting. I was in the search for a job that had variability, challenged me, and allowed me to use the knowledge I had learnt at university. In all honestly, I stumbled upon medical communications, but after reading more about it, I felt it ticked all the boxes.
What is the most surprising thing you have learnt about the industry so far?
Tamara: As the industry is quite hidden from the public eye, it's easy to develop misplaced expectations. It's definitely not dry or completely academic. We have to convey technical information in a visually engaging way, which is a totally different skill to editorial writing and can be quite creative.
Tasha: I hadn't realised the sheer variety of platforms we would work on, not only decks for conferences but also digital visual aids, videos and animations, among other formats. It's been really enjoyable translating what could be seen as 'text-heavy data' into more interesting and creative content for different audiences.
Naveen: The entire industry as a whole and how it operates was all a surprise to me when I first started! I wasn't aware of all the processes that occur behind the scenes to deliver meaningful scientific content, which really made me appreciate the work that we do even more.
Abbie: The range of disease areas I work in. I thought that I would be limited to maybe one or two different diseases, but after only a few months I am already involved in four different therapy areas. I have even worked with clients that focus on diseases that I have not touched since my first year at university.
What has been the biggest challenge?
Tamara: Working on my first webinar, because I wasn't sure what to expect! The tight timelines were a challenge, but we all supported each other within the team, and it was incredibly rewarding to watch the end product.
Tasha: Learning to strike a balance between doing what my clients have asked for and adding value where I feel content could be presented differently. It's been a good challenge learning to navigate those conversations.
Sarah: Getting to grips with how to multi-task and deliver high quality work for our clients at the same time, and to tight deadlines. I'm constantly learning from senior members of the team who are great at supporting us and giving us lots of tips and tricks.
What are you most looking forward to in your job?
Tamara: The opportunity to learn – be it information on the disease areas I'm working on or PowerPoint tricks – I learn something new every day!
Tasha: Projects where the client provides a very broad idea of what they want to achieve and so allows us to have greater creative freedom to developing a solution. For example, a project I have recently started could evolve into a high-tech deliverable with a lot of new concepts.
Naveen: Gaining more experience writing a range of different materials and, generally, consolidating my role as a medical writer.
Sarah: Gaining more responsibility and continuing to build relationships with our clients.
Abbie: Now that COVID restrictions have lifted, meeting clients and attending meetings face-to-face again. The increased chance of travelling is something I am also really looking forward to.
What is one piece of advice you would give to someone starting out in medcomms that you wished you had known?
Tamara: It's okay to make mistakes sometimes, especially if you take the feedback on board and do your best to avoid them in the future.
Tasha: Do your own research and get to know your subject – keen eyes and minds are needed to keep things 100% accurate.
Naveen: Trust the process! The content we create is to a high standard, which you won't be able to do on day 1 – it will take time to develop the right skills, so make use of the support provided to you. As I was told during my first few weeks here, it's not the case of 'hopefully' getting better at your role, but you 'will most definitely' get better over time and with experience.
Sarah: Don't be daunted by technical jargon, new therapy areas or juggling projects. During the graduate programme, I related my first few weeks in med comms to navigating a tube map for the first time – there are lots of processes to learn and understand. But rest assured that as you start to work on projects, you quickly pick up how to get from A to B.
What do you enjoy about working at Sciterion?
Tamara: Teamwork. Every piece of content we produce is a collaboration between many different and capable minds, and it's always a joy to see it come together.
Tasha: That my contribution is valued and appreciated. As soon as I started at Sciterion, I felt welcomed and like I had been part of the team for months.
Naveen: That Sciterion encourages career development and advancement. And the people – all graduates are given a lot of support from colleagues, which creates a really positive working environment.
Sarah: The Sciterion family! It's filled with enthusiastic, friendly and supportive people. Since joining, everyone has supported my development – from graduate learning mornings to regular catch-ups with my line manager. Even while working from home, I'm constantly in contact with my project team, and there have been many social events since I've joined! It's a great place to work, both professionally and socially.
Abbie: The variability of my role as a medical writer. Each day is different, and I am lucky enough to work in some interesting disease areas and have met top disease experts. I am excited to start work in the morning, and it is clear that my team are as well.
Thanks to Tamara, Tasha, Naveen, Sarah and Abbie for answering our questions! If you'd like to learn more about medcomms and the Sciterion team, visit our website, follow us on LinkedIn or contact us at enquiries@sciterion.com